The Comeback of Handmade Shoes
It's not that frequently today that you will find people walking around in bespoke, handmade shoes. Consumerism has caused an overwhelming choice of shoes that may be available at our nearest shopping centre or simply in a click-of-a-button through our favourite online shoes store. Like most crafts in Australia, large-scale manufacturing has caused a drop in the requirement for bespoke women's shoes. While factory-made shoes are available and convenient, they are often made overseas, and, like most mass-produced goods, come with environmental effects; moreover, mass-produced women's shoes lack what handmade shoes can provide: personality, tailored measurements, bespoke designs and understanding exactly who made your shoes and what they are made from. Though finding a local shoemaker might seem difficult today in contrast with the simplicity of purchasing a mass-produced shoe, Australian shoemakers are reviving the traditional craft of shoemaking through local businesses that thrive on providing the benefits of handmade goods.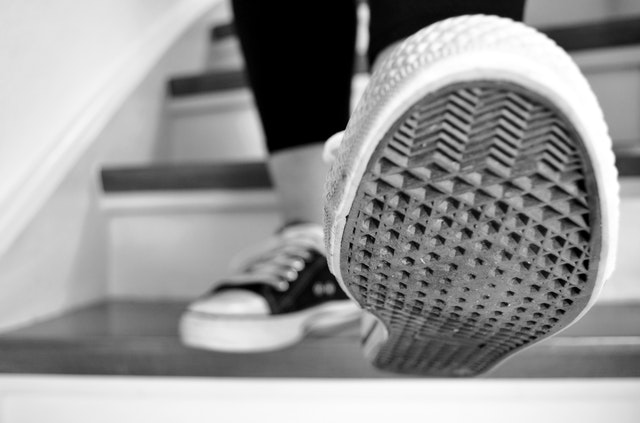 Bangalow-based shoemaker Rachel Ayland is only one Australian shoemaker that has successfully established an artisanal shoemaking business. Honing her craft over the past 32 years, Rachel's practice is driven by a dedication to creating bespoke footwear tailored to the individual. With a strong focus on design making, Rachel's practice is driven by a dedication to creating beautiful footwear tailored to each customer's individual requirements. However, while Rachel can create a viable income from her craft it hasn't been without challenges.
We recently caught up with Rachel to relive her journey as a shoemaker and the challenges she has faced along the way.
Traditionally, shoemaking apprentices were trained by masters in workshops. Does this route still exist?
My craft was traditionally heard from apprenticeships from a "Master", within the environment of a commercially run workshop, such as my own. It is rare to find a Master Shoemaker to learn from today. They are absolutely dying as a craft or are retired and are rarely replaced in most western countries. Modern shoemakers, like myself, might elect to take an apprentice. However, we have had company coaches search for government or other financial aid for the endeavour, but this doesn't exist, making it almost impossible for shoemakers to justify the expense when trying to maintain our companies afloat.
How can you understand the theory and techniques behind your craft?
I learned the techniques and concept of my craft from a tiny workers group combined in the early 1980's, in the UK, which consisted of five traditional shoemakers, who conducted small business coach training for shoemakers at one of the previous college courses in London at this time. This group took me on and educated me in the craft for five years, sharing what they knew. Later in my career I met Master Shoemaker and teacher, George Koleff from Bulgaria, and I became his student for a few years. In this moment, he helped me build my techniques and get tools and equipment. Some of the tools I still use today were created by George!
What has been some of the principal challenges in acquiring your understanding and skills in shoemaking?
Some of the key challenges I faced while learning how to become a shoemaker include trying to survive financially while working my craft as I had to purchase many expensive materials. I also found it hard to get an appropriate workshop space. The competitive costs of manufactured products, usually purchased by large companies selling cheap shoes online, played a substantial role in these challenges.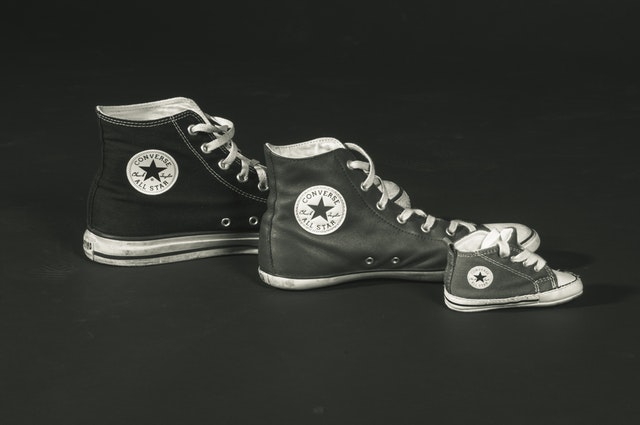 Have you established your shoemaking business as a viable living? If so how long did this take? How hard do you think it is for others to attain this now?
I have been making a living from my company for the past fifteen years; however, I am not raising a family and have reasonably cheap overheads. It took fifteen years to become self sufficient, during which time I got a very small government small business support and enlisted myself in a small business coach training class. I would say it would be rather challenging to achieve this sufficiency today, which explains the reason why there are so few making a living in the field in Australia today.
Have you had any mentors? Or have the skills of your trade dissipated and had to be taught again?
Yes, other shoemakers whom I have met along the way have been of excellent support. Other shoemakers and all of the famous ones, have been inspirational to me. Some shoemakers have written novels, which can be a priceless asset to shoemakers worldwide.
What do you feel that an apprenticeship for shoemaking might look like that provides producers the skills they will have to establish themselves today?
I think more government subsidies for establishing little companies and a wage subsidy for traineeships would make a considerable difference. Furthermore, there needs to be a legitimate modern apprenticeship for shoemaking that's modelled around hands-on learning under the guidance of a professional instructor master. I think training in up-to-date business skills and specific computer skills (i.e. pattern making and graphics) should also be a basic part of future apprenticeship models for shoemakers.
Obviously, shoes are mass produced on a gigantic scale. What has this meant for the design and quality of the merchandise?
Shoes are created on a gigantic scale for mass consumption, even more so for online shoes stores. And while mass-produced shoes can be amazing merchandise they also come with defects; they can be challenging to repair due to short sighted manufacturing processes and they may not match the client well. These are value added into the potential customer experience by a revival in artisans in the current world.
How has the current marketplace, with abundant mass production, influenced what you produce and how you make it?
The pressures of modern manufacturing have led to tight competition in the industry that the few bespoke shoemakers which did survive from the transaction were often left offering orthopaedic shoe manufacturing services and therapy shoes which are hard to manufacture by machine! Higher material costs and workshop running costs have also impacted the bespoke shoemaking business; as a result, our numbers got smaller, especially over past 50 years.
Can there be a revival of the traditional method of manufacturing in shoemaking today, and if so why do you think that is? Are producers creating new value in traditional production processes or is the consumer now only perceiving value in it?
For ethical reasons there is an increasing demand for handmade goods with a very low influence on the environment.
A young generation of shoemakers with style consciousness and ethical position are offering a unique and intriguing range of goods for market clients; the merchandise is modern, made to measure, and less conservative than previous strategies and styles. Likewise, customers are actively searching for shoes that are made from environmentally sound glues and materials providing gentler foot care than cheaply manufactured, synthetic products.
As a contemporary craftsperson, how are you making this craft relevant and shaping it for the future?
I'm continually changing my designs to keep up with fashion trends. I have increased publicity for renovation and repair service, as customers are increasingly aware of the need to purchase less and appreciate good design. I also offer classes, giving people a creative experience in my workshop; this is a growing trend that is reasonably rewarding for creatives.
Additionally, in order to respond to a growing need for Vegan, cruelty free fashion, I have recently experimented with completely vegan shoes with a hemp canvas top. The public response to this is very positive and I am busy researching this further, the most important market for this is in women's sneakers.