The Do's and Dont's when styling your home
Decorating your own home might need your personal touch, but there are certain elements of design that are required to make it a success. Regardless if you are trying to furnish a new home or a recently renovated home extension, here are some tips to get you started.
DON'T
Place all the furniture up against the walls. Give the walls breathing space and use the whole room by bringing the pieces in.
Select the same accessories. They shouldn't all be the same height, shape, colour or pattern. Get imaginative – add a round cushion to break up the square ones; choose vases and decors in different heights, shapes and materials. A little assortment is essential to create that industrial interior design you are aiming to achieve.
Mess up the space. Less really can be more in decorating. It's easy to go overboard when decorating so we recommend to stick to your base style and add a trend or two. Save a little white space on the wall, add gaps between the cushions on your couch and think of other ways you can store things out of sight rather than just adding yet another cupboard or shelf in a room.
Go Or devote a color to a theme – choosing everything in blue and yellow won't make your home look like a coastal retreat.
DON'T CREATE ROOMS THAT ARE TOO "THEMED"
We often turn to a particular design or theme that we love as inspiration when we decorate and aim to create that particular look. But this could turn out bad if the inspiration is taken too far, creating an overly themed space. You might end up having a space paying homage to Bali or get a copycat which is out of this place. Instead, we recommend trying to look for colors, artwork or furniture from the theme and incorporate these in your décor instead of being too literal. Your space will still end up looking great and make you feel that you like without it becoming a theme park. Interior designers in Brisbane often find that people are always striving for the perfect Hampton beach-style décor, making their house feel less like a home but more like something out of a display magazine.  
DON'T BUY MATCHING SETS OF FURNITURE
When buying furniture for each space in your home, particularly the lounge, dining or bedroom, getting the whole matching set from one place could be very tempting. Sure they all match and are in the same style, but it can get boring and can lack personality. Your home could easily look like a display window from a catalogue.
The trick is to buy the furniture that you love, and personalize the look by selecting complementary bedside tables or striking single armchairs in a patterned fabric. This will create an interesting look – and one that is yours. If you want to buy beach style furniture, then you are more than able to, however mix it up with different shapes and sizes, creating personality within the home.
DON'T HAVE TOO MUCH CLUTTER!
We all have objects we like to display, small trinkets with sentimental values from our travels or memorabilia. If these objects are combined with gifts or your latest shopping spree, you can end up with lots of clutter, which can consume all your space makes small spaces feel even smaller.
The secret is to set a limit to the number of you have on show at one time. If you have a lot of items with sentimental value, we advise that you store some away and swap them around over time – like a gallery does with artwork.
Your special pieces will look more important when they're not jammed in, competing for space.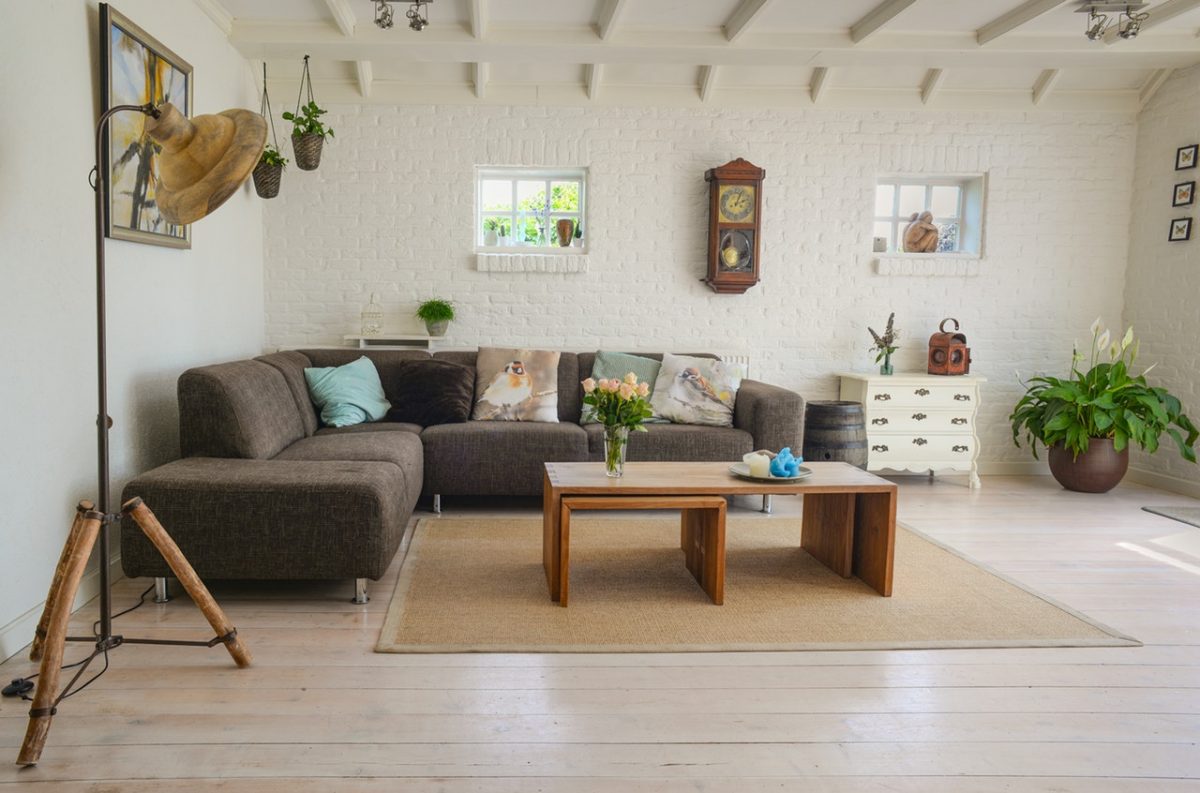 Now For Some Do's
DO
Make your decorating style compliment the architecture of your home. Don't force a slick, modern look if you have an older bungalow or villa; try to work at least partly with its heritage. If you really want a separate 'new or modern' space and you have an older style home consider using home extension builders and designers who are able to create a separate oasis fulfilling your desire for a modern luxury space.
Consider your location. Embrace where you live and use your environment to inspire your decorating scheme.
Make moodboards and floorplans for each room of the house, not for the house as a whole. You can still see how all the rooms work together, but each space needs its own time and effort dedicated to it in order for it to work well with the overall scheme.
Combine old and new. If you like the look of all-new furniture, add something else that's slightly aged to the space, such as a vintage clock, antique candlesticks or a weathered timber shelf. It stops the room from feeling too monotonous.
Take your time. Do not rush and do all the decorating at once. The best spaces are those that have evolved over a few years. If you need the help of an interior stylist, then don't be afraid to enlist the help of one, as they are a great asset to your home.
Consider the natural light in the room. If a room is lacking in light, use light colored paints and furniture. This will open up the room up and make feel brighter.
Remember scale when buying furniture and rugs. It's important not to overcompensate on every single furniture piece in one room. Stick with one large main feature and style around it.
Look at existing artwork and fabric to create a color scheme. Work with what you already have to create a color concept. You'll be astonished with with your masterpiece.